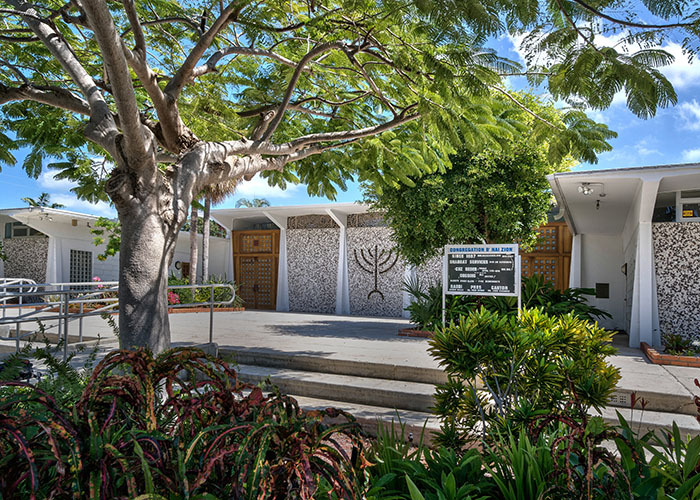 Thank you for visiting Congregation B'nai Zion.
We are located at 750 United Street, in the heart of Key West.
Shabbat services on Saturday morning at 10:00 am.
Please contact us at cbzkeywest@gmail.com for further information.
HIGH HOLIDAYS SCHEDULE 5783
The New Year is upon us! Please join CBZ for these remaining dates:
Saturday, October 15 @ 10:00 am – Shabbat Hol Hamoed, Festival with Hallel & Hoshanahs, Kiddush in Sukkah
Monday, October 17 @ 4:00 pm – Shemini Atzeret/Erev Simhat Torah. Rejoicing and dancing with the Torah, refreshments served.
PLEASE CLICK HERE TO PAY 2022 MEMBERSHIP DUES