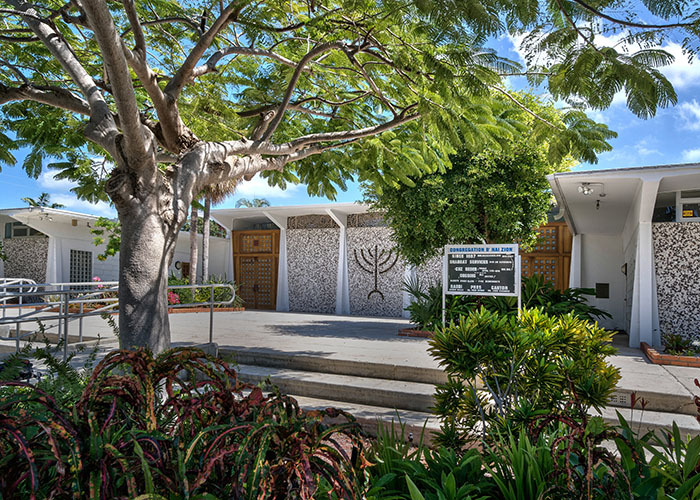 Thank you for visiting Congregation B'nai Zion. Live shabbat services are suspended until further notice. Please email us at cbzkeywest@gmail.com for additional infomration.
We are located at 750 United Street, in the heart of Key West.
The High Holidays are upon us – CBZ invites you to join us for a unique celebration:
Our pre-recorded Rosh Hashanah service is now available.
Please CLICK HERE and use password CBZ to view.
Please CLICK HERE for link to prayer book for pre-recorded Rosh Hashanah services.
Sunday, September 27: A one hour Kol Nidre service will be available for viewing, conducted by Rabbi Shimon Dudai and Cantor John Kreinces. More information will be delivered via email. If you have not already, please message cbzkeywest@gmail.com to be added to weekly email blasts.