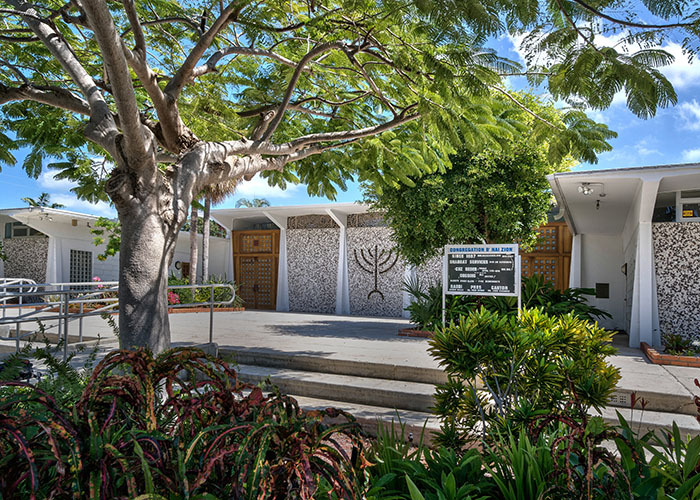 Thank you for visiting Congregation B'nai Zion. Live shabbat services are suspended until further notice. Please email us at cbzkeywest@gmail.com for additional infomration.
We are located at 750 United Street, in the heart of Key West.
The High Holidays are upon us – CBZ invites you to join us for a unique celebration:
Friday, September 18: Rabbi Dudai will lead a special Erev Rosh Hashanah Zoom Shabbat Service at 6:00 pm.
Saturday, September 19: This is both the first day of Rosh Hashanah and Shabbat, which precludes blowing of the Shofar. As listening to the sound of the Shofar is the primary mitzvah on Rosh Hashanah, formal service will be available on Sunday.
Sunday, September 20: A pre-recorded Rosh Hashanah service will be available today; this service will be under two hours long. As an audience member you can view the complete service conducted in our Sanctuary from the comfort and safety of your homes.
Please CLICK HERE for link to prayer book for pre-recorded Rosh Hashanah services.
Instructions on how to pre-recorded Rosh Hashanah 5781 services have been delivered via email blast. If you are not on our email list and would like to receive information, please message us at cbzkeywest@gmail.com