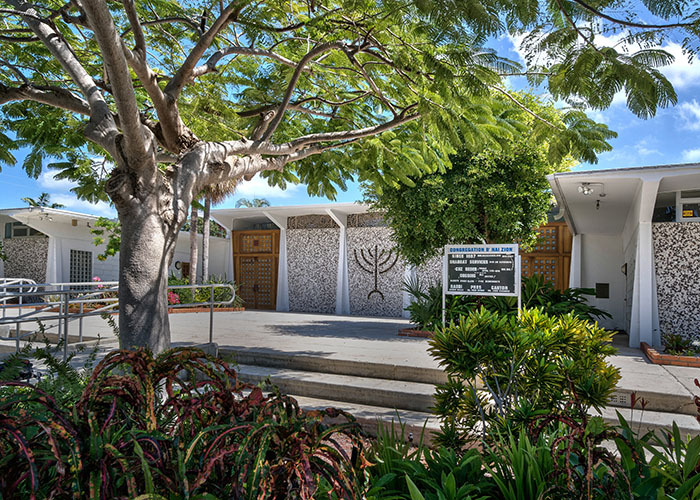 Thank you for visiting Congregation B'nai Zion.
We are located at 750 United Street, in the heart of Key West.
Shabbat services on Saturday morning at 10:00 am.
Please contact us at [email protected] for further information.
Please join us for Hanukkah celebration events:
Thursday, December 7 @ 6:30 pm – Lighting the first candle of the menorah, CBZ Courtyard
Sunday, December 10 @ 5:00 pm – Community menorah lighting, Bayview Park
Sunday,  December 10 @ 6:30 pm – CBZ Hanukkah party, CBZ Social Hall. Admission is $35 for adults and free for children under 13, cash and check accepted. Doors open at 6:00 pm. RSVP required no later than Tuesday, December 5 to Barbara Webb at [email protected].
PLEASE CLICK HERE TO PAY 2023 MEMBERSHIP DUES