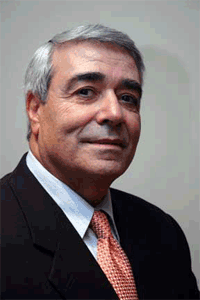 Rabbi Shimon Dudai
Born in a small fishing village in the former French Morocco, Shimon Dudai was ten years old when his family emigrated to Israel. Fluent in French, English, Spanish and Hebrew, Dudai has since travelled the world. Following seminary studies and service in the Israeli Merchant Marine, he served in the Tank Corps of the Israeli army during the Six Day War, and later.
In 1971, as a reservist in the Southern Command under the leadership of Ariel Sharon. He joined Air France in Tel Aviv where his skills in languages and in public relations were put to good use world-wide.

A chance trip to Australia changed his life: At a Sabbath service one Friday night, he spotted Nadia, an immigrant from Bratislava, Slovakia, who later became his wife. Australia was home for 20 years and it was there that the Dudais' children were born: Ben, 28, still lives in Sydney; Danielle, 24, is a Law student at Nova University and Avi, 21, attends the University of Central Florida.

The Dudais had planned to move with their children to Israel but chance intervened once more. While visiting family in Jacksonville, he was asked to take a temporary teaching position at a Hebrew school for six months, which led to an invitation to become rabbi at another synagogue. In 1993 he accepted a position with B'nai Zion Congregation in Key West where he was well loved and sorely missed when, due to family considerations, he moved to Miami within a year to serve as rabbi of the Cuban Hebrew Synagogue for seven years. During his brief initial sojourn in Key West, Rabbi Dudai did much to increase membership numbers and participation at B'nai Zion.

Rabbi Dudai is a man of many parts. A self-taught engineer, he has patented a car seat to enable handicapped and wheelchair-bound drivers to transfer easily to and from their cars without assistance. He is presently working on another model in which the car seat itself morphs into a wheelchair.The Rabbi's other interests include opera and classical music, yachting, ocean racing and fishing. He is a certified scuba diver and a Supreme Court of Florida certified Family Mediator.

Overshadowing all his other interests is a deep commitment to Jewish education and spiritual enrichment, a lifelong passion which prompted his decision to enter the rabbinate relatively late in life. He received rabbinic ordination at the Rabbinic Seminary of Boro Park in Brooklyn N.Y. In 1990 and a second ordination at Yeshivat Har-Zion in Jerusalem, Israel in 1995. He summarizes his approach to his calling as follows:

"I have a passion for education, counseling, family mediation, and creating programs to meet the needs of people of all ages. I seek to adapt Biblical, Talmudic, and Midrashic concepts to contemporary issues and modern day situations. My goal as rabbi at B'nai Zion is to provide for the individual needs of each congregant, as well as providing spiritual leadership to meet the needs of the general community."

Members of Congregation B'nai Zion feel privileged that Shimon and Nadia Dudai have returned to enrich and enliven the Jewish community in Key West.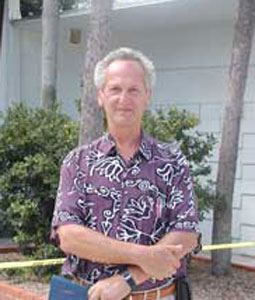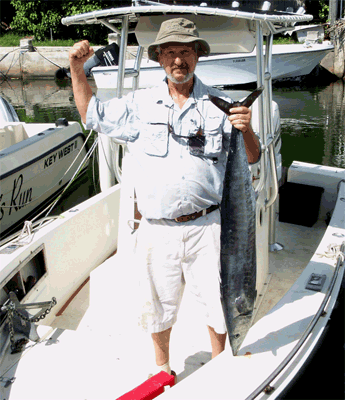 President Dr. Fred Covan
Fred was born in New York City and raised in the Greenwich Village neighborhood. This was the center of the bohemian, beatnik movement and probably explains why Fred took so easily to only wearing sandals in Key West after previously dressing, more or less, like a New York professional.
He left New York City briefly to attend Clark University in Worcester, Massachusetts, graduating in 1966 with Honors in Psychology. He then entered the clinical psychology Ph.D. program of Yeshiva University, which at the time was located in Greenwich Village. Fred did his clinical internship at Bellevue Hospital, and in 1972, was given the position of Director of the Adolescent Outpatient Clinic at Harlem Hospital in New York. In 1980, he took the position of Chief Psychologist at Bellevue, where he had trained.
Fred had married and had two sons, but was separated by the time he took the position at Bellevue. He had an acrimonious divorce which was a valuable learning experience for his therapeutic work with couples and families. In 1984, Fred married Diane Tolbert, an attorney living in Key West. She moved to New York on the condition that they leave after ten years. Fred thought she would fall in love with New York, "like any normal person." By 1994, they had two sons together, and Fred thought she had forgotten the deal. However, on January 16, 1994, in the middle of a blizzard, Diane reminded him of their agreement "I'm leaving with the children. Are you coming?" They arrived in Key West on June 16, 1994. Fred, although initially traumatized, is now eternally grateful.
Fred wrote a book, "Crazy All the Time", published by Simon and Schuster in 1994, about his experiences at Bellevue. In New York, he simultaneously held academic positions at New York University School of Medicine, Yeshiva University, The New School for Social Research, Pace University, and St. John's University. He has co-authored academic articles on matricide and patricide, as well as the effects of lead poisoning in children.
Since arriving in Key West, he has established a private practice of psychotherapy and forensic evaluation. He also supervises United States Navy substance abuse counselors and performs evaluations for the Monroe County DUI program.
Since 2000 Fred has been the President of the Board of Directors of Congregation B'nai Zion.
In 2005 he was seen on MTV's the "Real World: Key West" as the therapist for Paula, one of the housemates. While fishing, doing construction projects and reading, Fred awaits the next offer from television or the movies.