The facilities of Congregation B'nai Zion in Key West are available to rent for your special event.
Please call or email Rebetzen Nadia at 305-294-3414
We have a Beautiful Sanctuary, with 144 fixed seats. We can increase this by 24 if needed.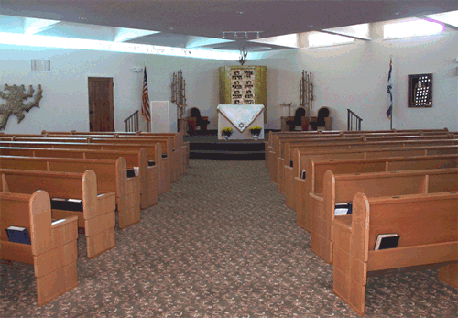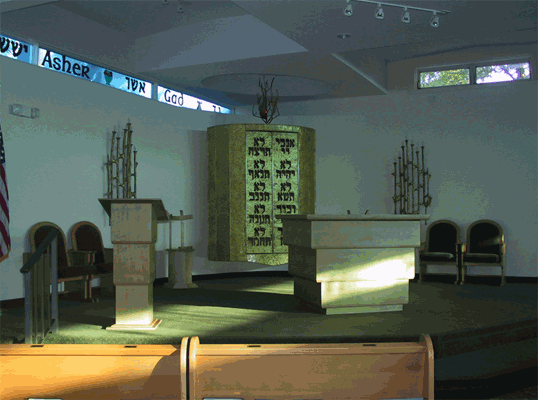 The new pews and chairs were constructed at Kibbutz Lavi in Israel and shipped to CBZ.
The Ark was built by the famous architect/designer Morris Lapidus and donated to CBZ by Temple Judea of Coral Gables who were renovating their synagogue.
The Bimah, Podium and Torah Tables were constructed by local wood workers.
A Fully Functional Social Hall
For Cocktails and Music, CBZ can seat 120 people.
For Weddings with Music, CBZ can seat 70-100.
A Complete Kosher Kitchen
Rebetzen Nadia and her staff can prepare for in CBZ events or for out of town parties with delicious kosher meals either dairy or meat.
Beautiful Grounds and Gardens
Back Garden: A Chuppah and Chairs that can seat 50 people.
Front Court Yard: A Chuppah and Chairs that can seat 120+people or 60 with tables.
Congregation B'nai Zion's facilities can make your special occasion a success for any number of events, including:
Weddings
Bar and Bat Mitzvahs
Brit Milah
Baby Namings
Anniversary Parties
Family Reunions