Board of Directors Meeting
The first Monday of every month at 6:30 pm in the CBZ Library
Shabbat Services
Saturday mornings at 10:00 am in the sanctuary – please join our mailing list at cbzkeywest@gmail.com for more information.
Congregation B'nai Zion again is pleased to be presenting Movies on the 3rd Monday from November to April.
All movies are open to the public at no charge. Donations are welcome. Coffee and dessert after the movie.
Doors open at 7pm; the movie starts at 7:30 pm. Sponsorships are available.
Please contact us at CBZKeyWest@gmail.com for more information about the movies or sponsorship.
Monday, November 15, 2021 at 7:30 pm – CBZ Sanctuary
M3M Movie Series Presents "Three Identical Strangers"
Sponsored by Stephen Kitsakos & John DeWald
This movie is about the lives of Edward Galland, David Kellman, and Robert Shafran, a set of identical triplets adopted as infants by separate families. Combining archival footage, re-enacted scenes, and present-day interviews, The movie recounts how the brothers discovered one another by chance at age 19, their public and private lives in the years that followed, and their eventual discovery that their adoption had been part of an undisclosed scientific "nature versus nurture" study of the development of genetically identical siblings raised in differing socioeconomic circumstances.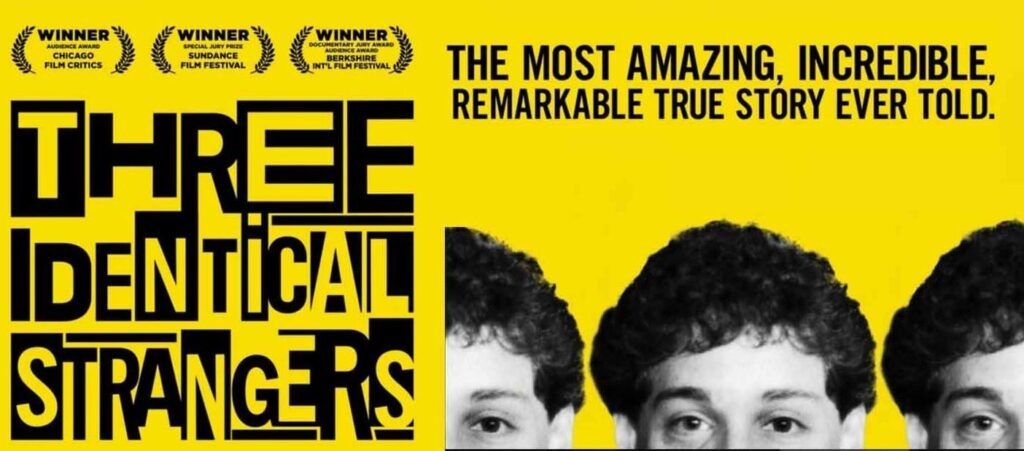 Monday, December 20, 2021 at 7:30 pm – CBZ Sanctuary
M3M Movie Series Presents "Shoelaces"
Sponsored by Mae McMahan and Michael & Judie Klitenick
"Shoelaces" tells the story of a complicated relationship between an aging father and his special-needs son, abandoned as a young boy. Reuben's (60) kidney's are failing and his son Gadi (35), wants to donate one of his own kidney's to help save his father's life. However, the transplant committee objects to the procedure claiming that Rueben, acting as Gadi's sole legal guardian, does not have the right to authorize such an invasive procedure. Gadi, who recently lost his mother, is afraid of losing his father as well. He feels he finally has the chance to do something meaningful; to become a man and stand on his own. He's furious with the committee's decision and sets out to fight for his right to save his father's life.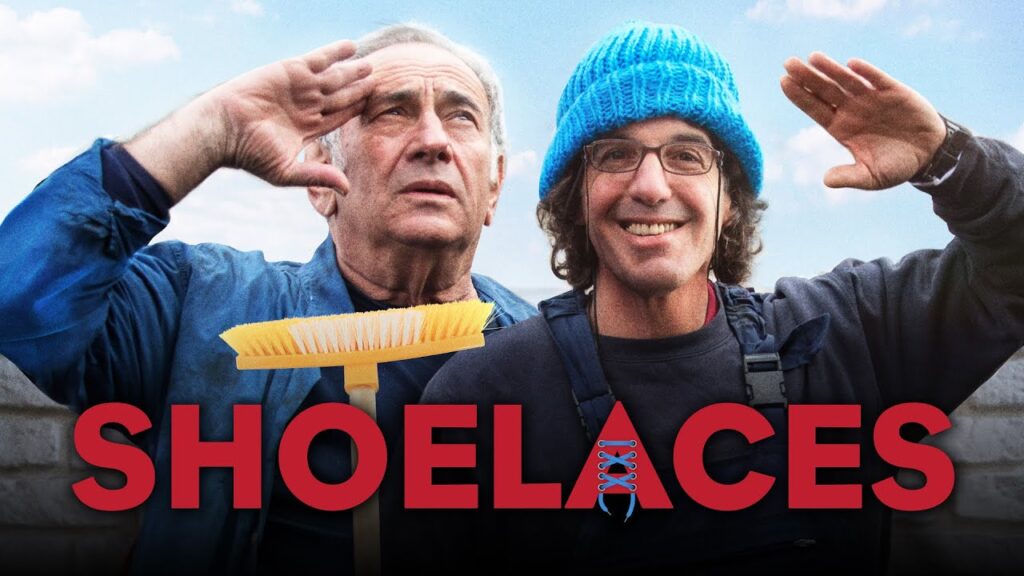 Monday, January 17, 2022 at 7:30 pm – CBZ Sanctuary
M3M Movie Series Presents "Crescendo"
Sponsored by Drs. Marty & Helene Greenberg
When a world-famous conductor tries to create an Israeli-Palestinian orchestra, it takes all his skill and resources to overcome the discord and get the orchestra members to play in harmony, rising to a tense and emotional finale.

Monday, February 21 at 7:30 pm – CBZ Sanctuary
M3M Movie Series Presents Love, Gilda"
Sponsored by Beverly & Bill Goldner
LOVE, GILDA opens a unique window into the honest and whimsical world of beloved performer Gilda Radner. Working with the Radner estate, director Lisa D'Apolito unearthed a collection of diaries and personal audio and videotapes documenting Gilda's childhood, her comdy career, her relationships and, ultimately, her struggles with cancer. These never before seen or heard footage and journal entries form the narrative of the documentary. Gilda's greatest role was sharing her experiences through laughter and sometimes through tears.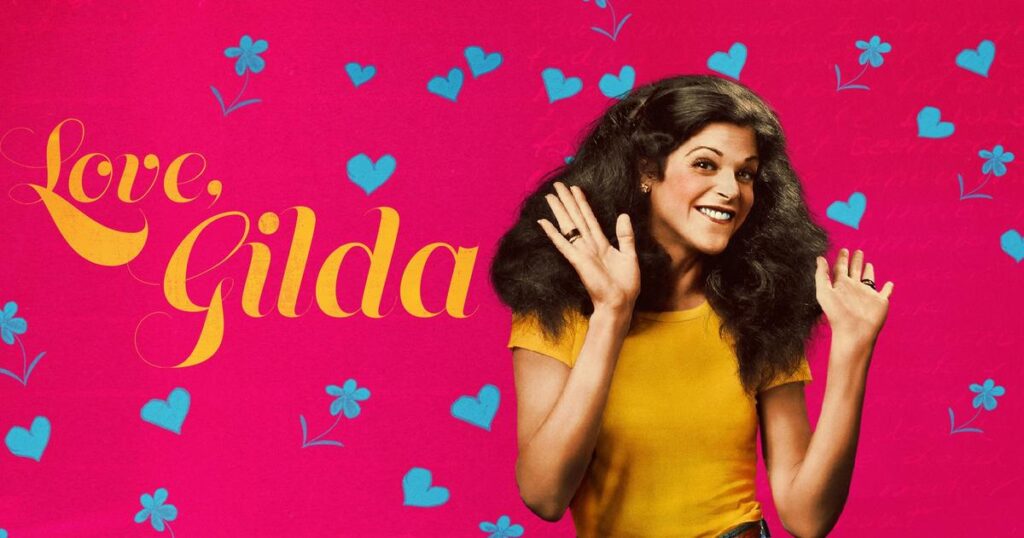 Monday, March 21, 2022 at 7:30 pm – CBZ Sanctuary
M3M Movie Series Presents "When Hitler Stole Pink Rabbit"
Sponsored by Eileen & Justin Kawaler and Susan Server & Sheldon Davidson
When Hitler Stole Pink Rabbit is an adaptation of British author Judith Kerr's novel based on her childhood memories. The story of a Jewish family's escape from 1933 Berlin to Europe tackles prejudice, exile, displacement and adaptation, as told from the perspective of the author's alter ego, nine year-old Anna Kemper. Anna is too busy with schoolwork and friends to notice Hitler's face glaring from posters plastered all over 1933 Berlin. But when her father—based on the prominent theater critic Alfred Kerr—suddenly vanishes, the family is secretly hurried out of Germany. Anna begins to understand life will never be the same as she and her family navigate unfamiliar lands and cope with the challenges of being refugees.

Monday, April 18, 2022 at 7:30 pm – CBZ Sanctuary
M3M Movie Series Presents "Tiger Within"
Sponsored by Jeffrey Grosky
When a young punk who thinks she knows it all and an elderly man strike up a conversation, it becomes a life-changing event. She, a homeless teenage massage-parlor worker on the run, is a Holocaust denier. The teen is angry, but stunningly naïve, trusting no one. The old man (Ed Asner) trusts only a few. She tells him she hates Jews – he asks if she needs a place to stay. An unlikely friendship develops providing the teen support and guidance and the old man the fatherhood torn from him years earlier. Larger questions loom:
fear, forgiveness, healing and world peace. This was Ed Asner's last role on the big screen.